Why Choose Summit Wood Door Refinishing?
When it comes to refinishing or repairing your wood doors, you want to make sure you choose the best company for the job. Look no further than Summit Wood Door Refinishing, the premier door refinishing company in Florida and Colorado. With over 20 years of experience, Summit Wood Door Refinishing has refined our process to ensure that your wood doors receive fine oils, the longest-lasting and highest-quality finish possible.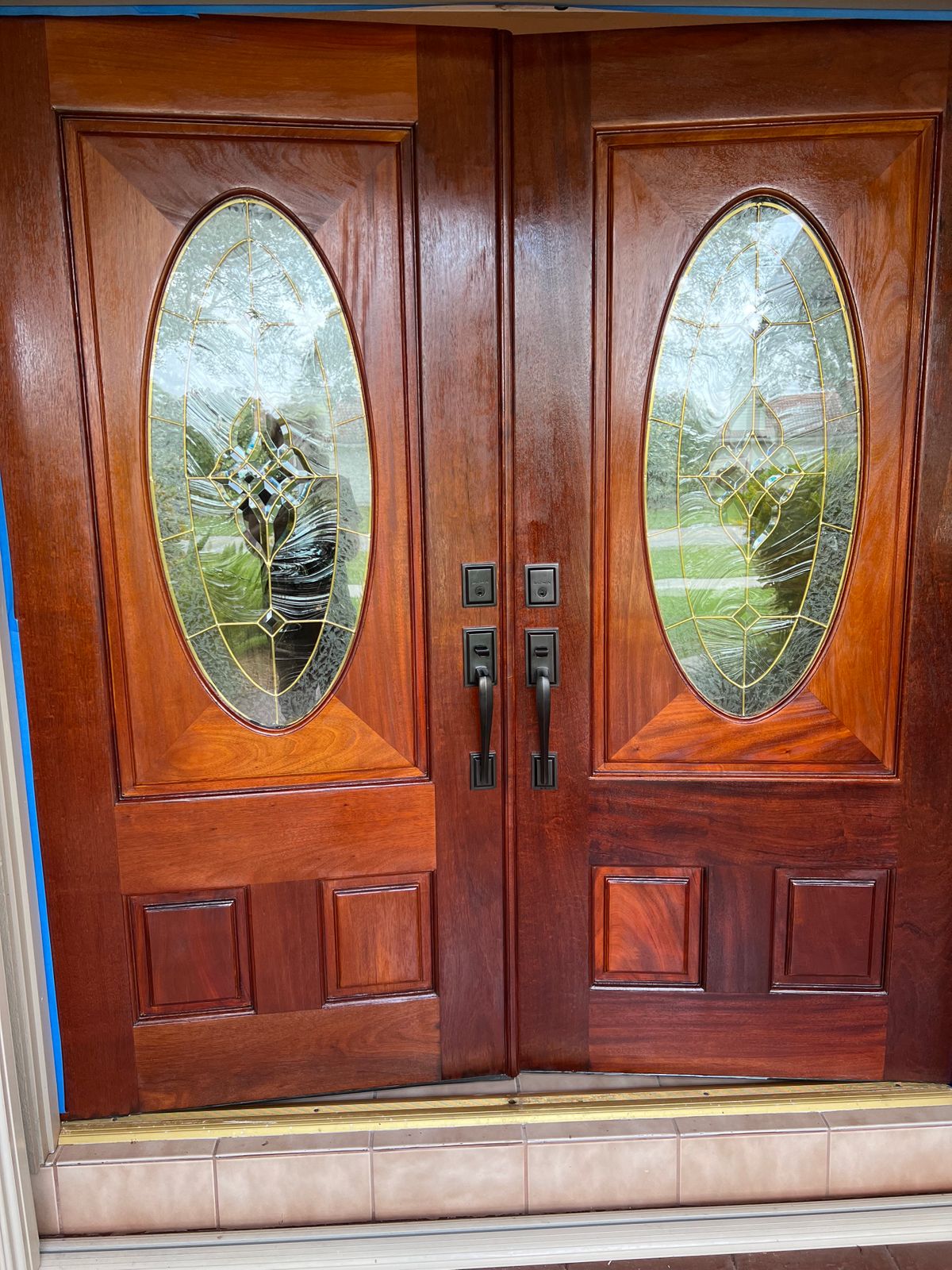 Professional Wood Restoration Contractors
Our team of wood restoration experts is committed to providing the highest level of professionalism to our clients. We have over 20 years of experience in the wood restoration industry, so you know you are getting experienced pros working on your door. Additionally, all of our exterior work is done on-site, ensuring that you don't have to go without a door for any period of time.
High-Quality Wood Restoration Oils
Our process involves using natural oils with UV inhibitors and pigments that are hand rubbed into the wood. This ensures that your doors receive a furniture-grade finish that can last for years with a simple yearly maintenance program.
Free Estimates and Maintenance Kits
We always offer free estimates and leave you with a complete maintenance kit to ensure that your doors look and function at their best for years to come.
Customization
When you choose Summit Wood Door Refinishing, you're choosing for our services to be done by hand according to your specifications. We can deliver custom color choices to fit your home's design style. We involve owners in our process so they are happy with the end results and know how to take care of their product so it can last for decades.